Detection of heart transplant rejection as a subject!
DRAGET is a national Clinical Research Hospital Programme (PHRC), financed in 2013 by the DGOSAu sein du ministère chargé de la santé, la direction gé... (General Directorate for Treatment Offer). It deals with the detection of the acute heart transplant rejection through T2 MRImaging estimation.
The environment: an invasive reference technique
Nowadays, the detection of the transplant rejection is mainly conducted through endomyocardial biopsy (collecting heart muscle). The technique consists in introducing a catheter into the jugular vein, which is often seen as constraining by the subjects, and may lead to some complications as cardiac tamponade (compression of the heart chambers by the liquid under pressure in the pericardium).

For each biopsy, several samples are collected and analysed in histology thanks to the international classification of the International Society for Heart and Lung Transplant (ISHLT). The ISHLT recommends a systematic periodic monitoring by biopsy for the first two years, and then depending on clinical signs.

An endomyocardial biopsy
A solution? Using MRI as a detection method
MR Imaging of a heart in the DRAGET study

Nancy CHRU MRIMRI means Magnetic Resonance Imaging but it can also mean th... team suggested in 2001 a non-invasive method for the detection of the acute rejection using MRI. This method has been used in Nancy since 2001 and seems to offer both a good sensibility for the diagnosis of the acute rejection, and a good predictive method for evaluating rejection at 3 months. This method is both quick (results available in 30 minutes) and easy to conduct.

The DRAGET study aims at evaluating at a national level the diagnostic performance of the MRI technique in the detection of acute transplant rejection, compared to the reference diagnostic strategy, which is based on endomyocardial biopsy.
How is conducted the study?
In order to measure the performance of the technique, 190 heart transplanted subjects will be spread into 10 participating hospitals: Nancy CHR, Bordeaux CHU, Grenoble CHU, George Pompidou European Hospital (HEGP) in Paris, Lyon CHU, Nantes CHU, La Pitié-Salpêtrière Hospital in Paris, Rennes CHU, Strasbourg CHU, and Tours CHU.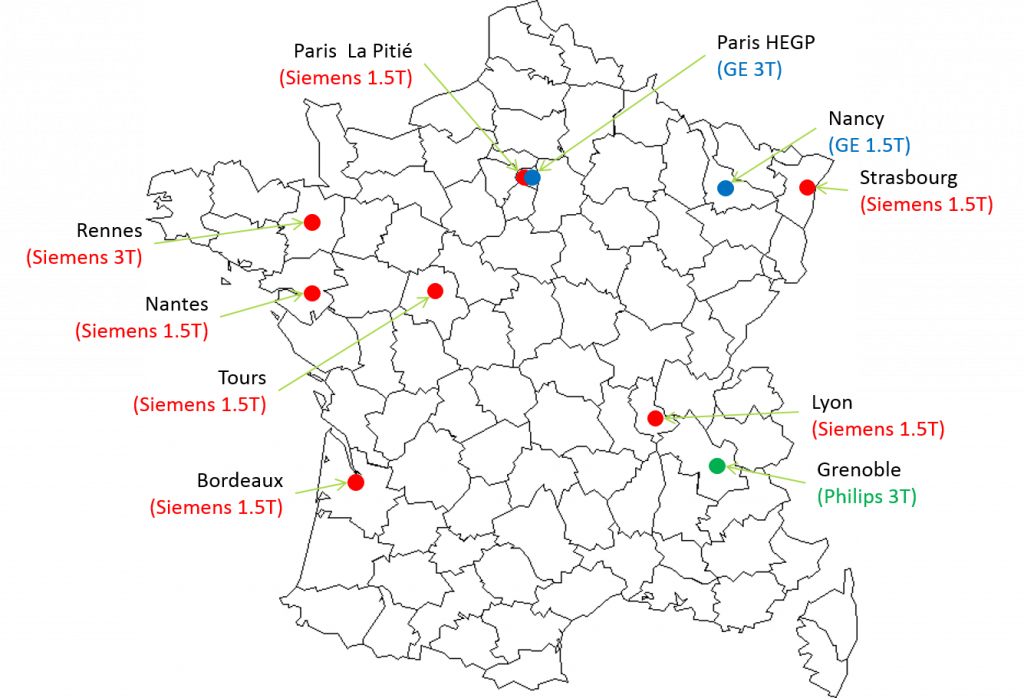 The study is coordinated by the Nancy CIC-IT and supported by the national network of CIC-ITs, and the Research Group for Heart Imaging (GRIC).
Final objective: improving the quality of life of transplanted subjects
The detection of transplant rejection with the MRI method may lead to a possible change in the reference medical practice for the follow-up of acute rejection of heart transplant. This new method of detection of transplant acute rejection will improve the quality of life of transplanted subjects with a decrease of biopsies as well as the improvement in subject safety through the reductions of complications.